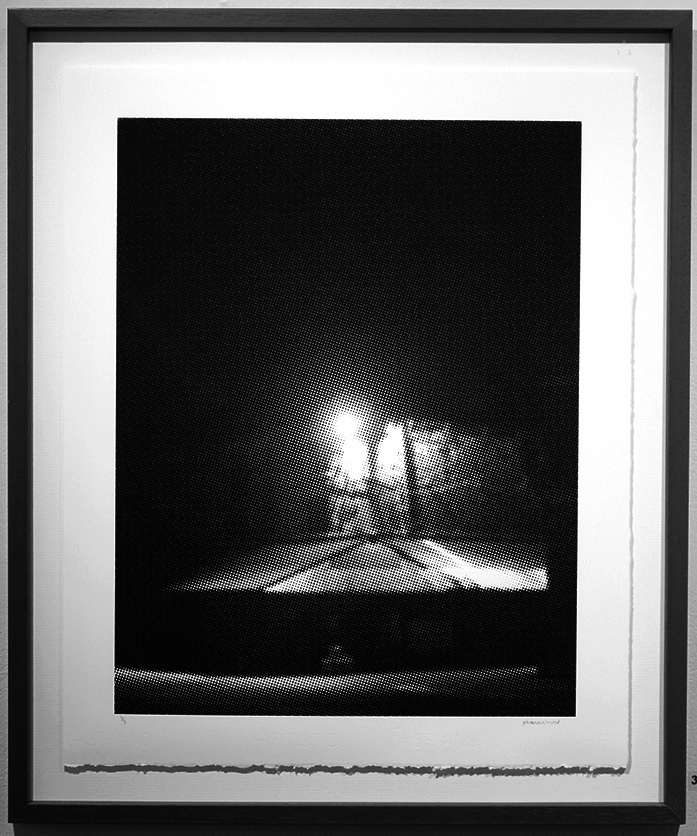 Bonded Warehouses
2016
Silkscreen Print
53 x 63 cm.
Edition 1 of 3
Framed
€375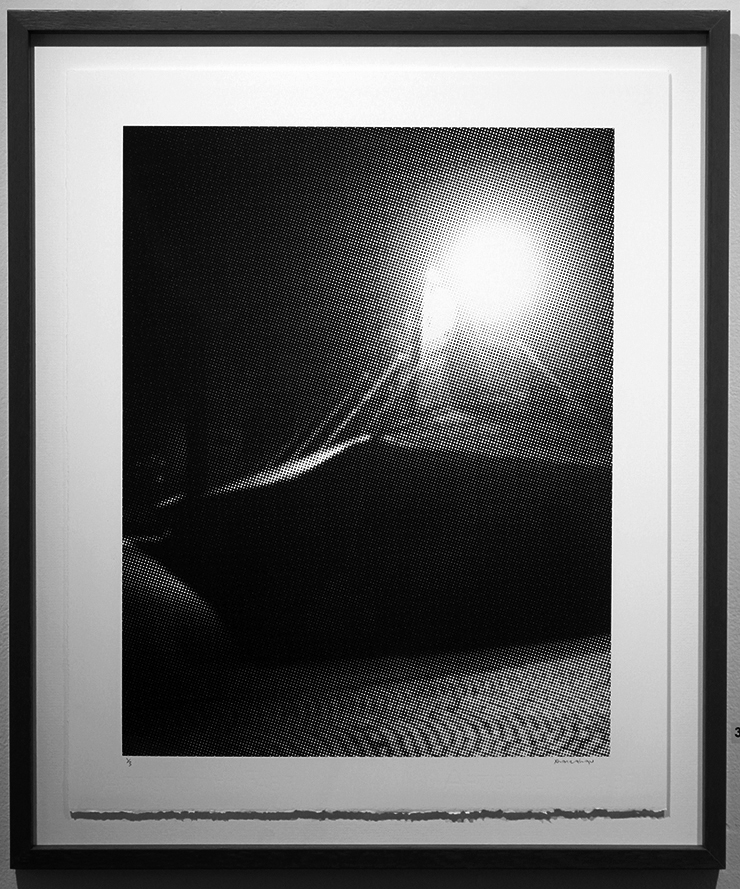 Bonded Warehouses
2016
Silkscreen Print
53 x 63 cm.
Edition 1 of 3
Framed
€375
On the evening of the 31st of October 2014 Hanrahan took a series of photographs of the iconic and historic Bonded Warehouse buildings at the port of Cork. From this series of photographs and through his ongoing experimentation with the halftone printing process, he transposed selected photographic images from this series and produced Fine Art prints, using the medium of Silkscreen.
About the Artist
Séan Hanrahan graduated with a degree in Fine Art Printmaking from the Limerick School of Art and Design (Ireland) in 2005. Since then he has been a full time member of Cork Printmakers. He Lives and works in Cork City, Ireland. Projects/exhibitions include Over the Sun (Kazimir Malevich his Legacy and influence on Western Artists), selected and organised by Séan Hanrahan, VCCA Vitebsk, Belarus June/July 2015, Night Frightens the Day, Centre for Modern and Contemporary Art Minsk Belarus, June-July 2015. Recent projects include the TR5 International Residency with Cork Printmakers which was part of the 2013 Cork Mid Summers festival programme. In 2009 he was Commissioned Artist for the 55th Cork International Choral Festival. Recent exhibitions include a Solo show in The Centre for Contemporary and Modern Art, Vitebsk Belarus, 2014.
Anthology of Artists: Bottega Del Tintoretto Venice, Italy. A Natural Selection, Graphic Studios Dublin Exhibition, Galleri Astley Uttersberg Sweden. FTLO NY: Bottleneck Gallery, Brooklyn New York City USA. (2013) Di Carta/Paper made. Prima Biennale Internazionale di Operes Carta, Schio Vincenza Italy. Ireland: Alphabet Series A Cork Printmakers Touring Exhibition National Print Museum, Dublin Ireland. (2011) Ireland: Alphabet Series A Cork Printmakers Touring Exhibition Irish Arts Centre New York, New York City USA.