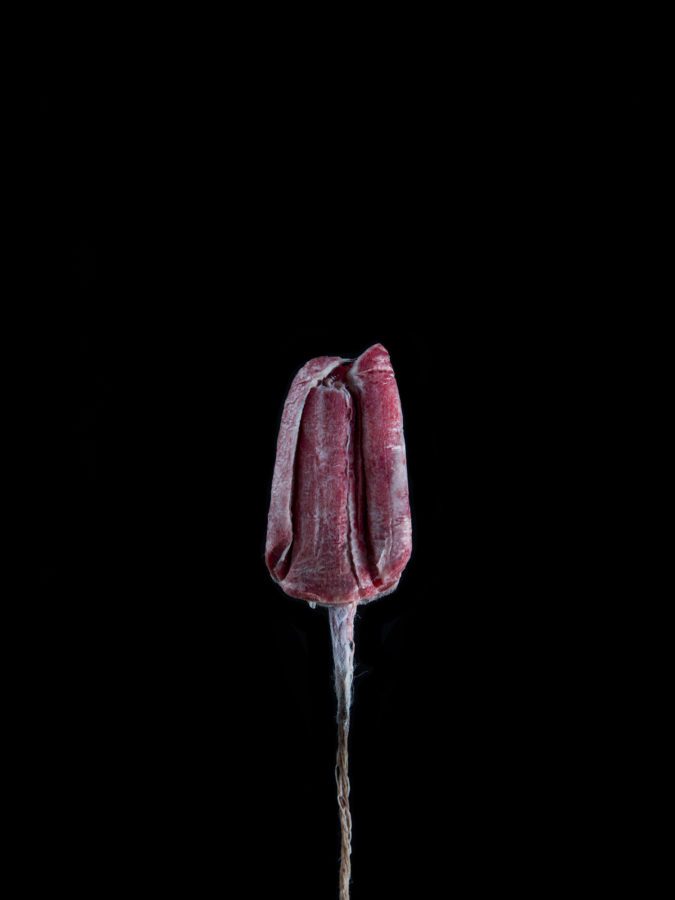 Semper Augustus – Jan 30th 2015
2016
Photography
25.5 x 20 cm.
Edition of 10
Framed
€290
Semper Augustus – June 18th 2015
2016
Photography
25.5 x 20 cm.
Edition of 10
Framed
€290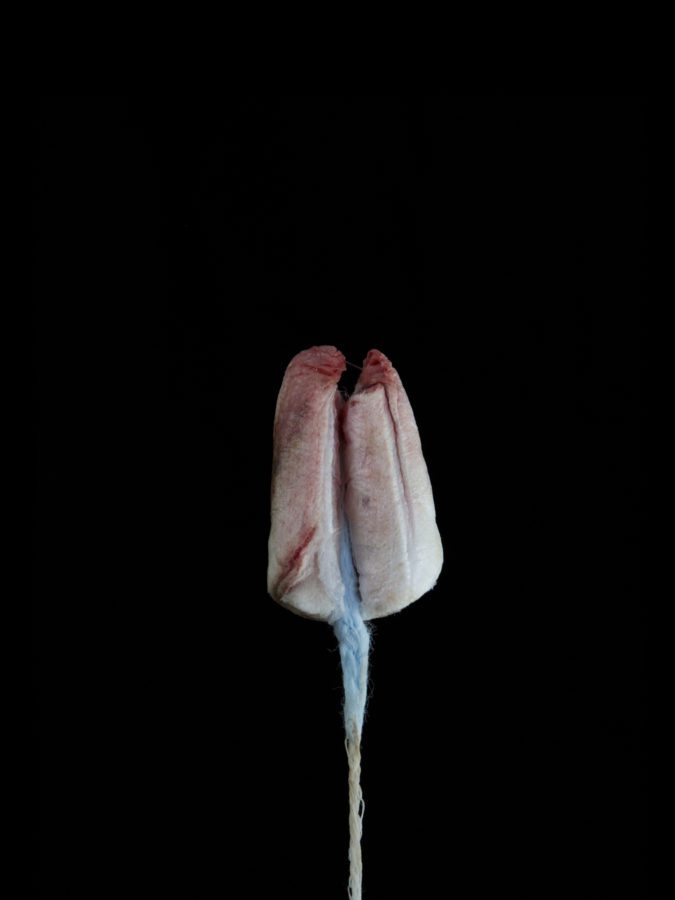 Semper Augustus – May 23rd 2015
2016
Photography
25.5 x 20 cm.
Edition of 10
Framed
€290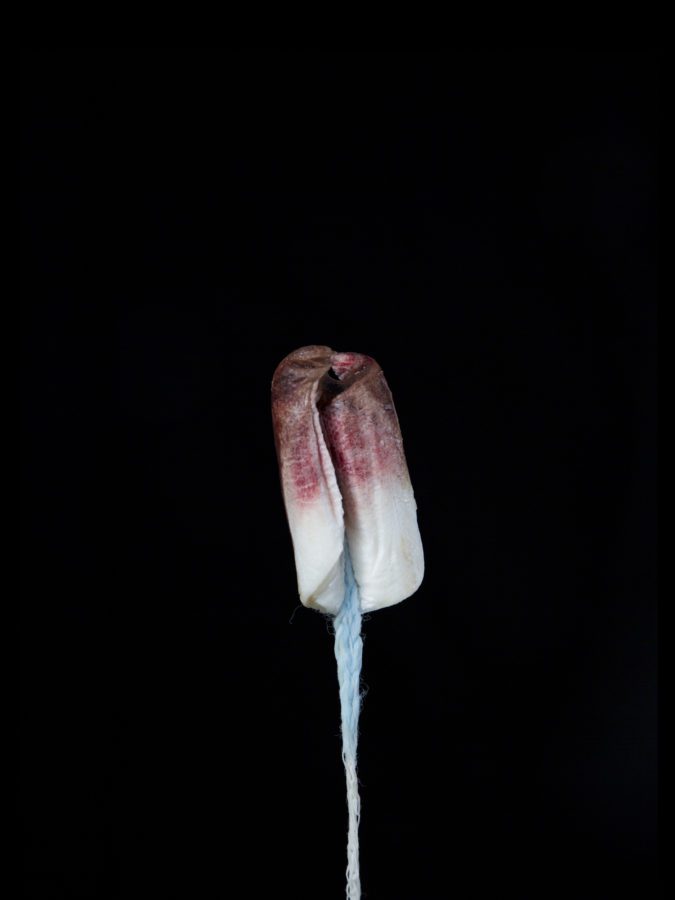 Semper Augustus – November 5th 2015
2016
Photography
25.5 x 20 cm.
Edition of 10
Framed
€290
Semper Augustus is an enquiry into one woman's understanding of her body and its cultural and historical significance. The body of work is comprised of thirteen images –one for each menstrual cycle in a calendar year. This number also references the stigmatisation attached to menstruation and womens' bodies throughout history.
The Semper Augustus, which was the most expensive tulip sold during Tulip mania, was valued for its beauty and rarity. The bulbs, which were jealously guarded by a single grower, are now extinct.
About the Artist
Mary Hamill has a BA in Photography with first class honours, from the Ulster University Belfast. Hamill published first book Semper Augustus, which includes an introduction by Martin Parr in July 2016.
Awards:
Finalist, Self Publish Riga Dummy Contest 2016.
Finalist, Warsaw Photo Days 2015.
First Prize, The Belfast Photo Fringe International Open Submission Exhibition 2015.
Nomination, The Honeycomb Creative Buzz Award 2014.
Exhibitions:
Cream, Brighton 2016
Pingyao International Photography Festival 2016
RUA Annual Exhibition 2016
Photobook Bristol, First Book Table 2016
Gazebook Sicily, First Book Table 2016
Self Publish Riga 2016
Ulster Photo Fair February 2016
MILK Glasgow April 2016
Warsaw Photo Days Open Submission 2015
Belfast Photo Fringe Open Submission Exhibition 2015
Transition at The Millennium Court Art Centre Portadown, June 2014
Eye Witness at The Gallery, Newry City Library, August 2014