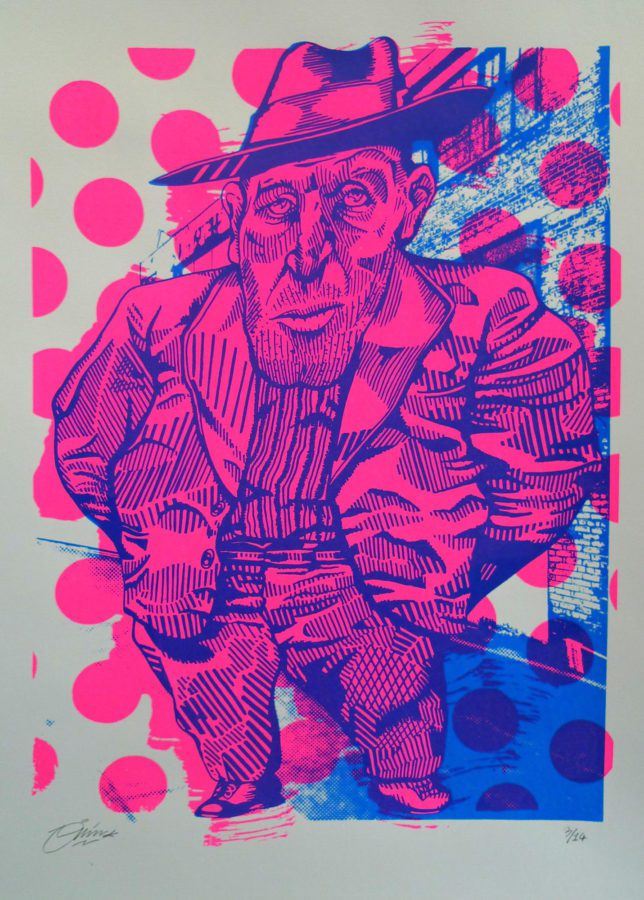 Currently Past
2016
Screenprint
45.5 x 63 cm.
Edition of 14
Framed
€220
Omin created the print from an original hand drawn pencil sketch. Thicker lines were then added to the character for smoother screen printing. The buildings are from photos taken by Omin in the back streets of Dublin.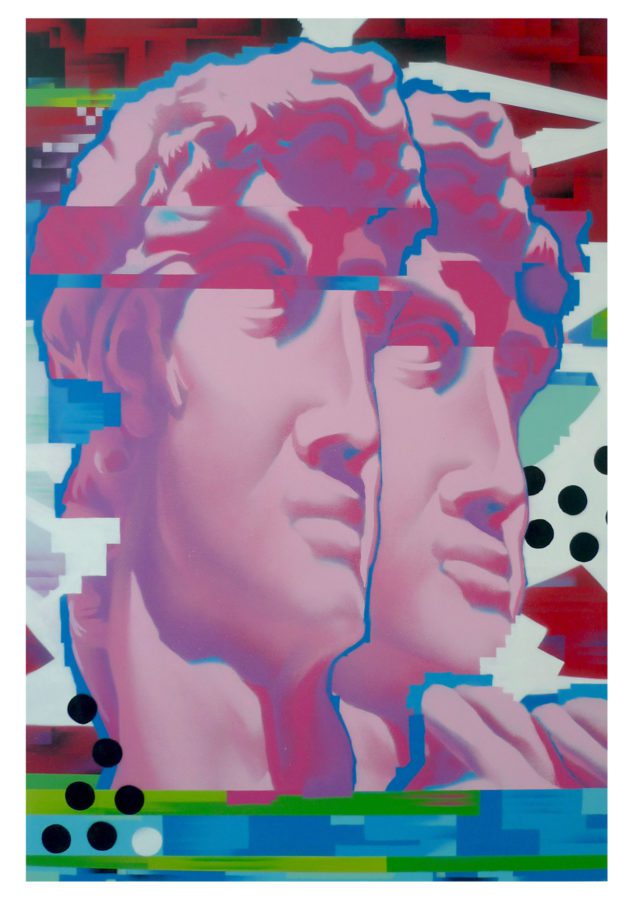 P3 Davd's 15010101
2015
Ink Print
45.5 x 63 cm.
Edition of 35
Framed
€170
Original piece was Spray painted on to Canvas. Original Canvas still available, at 123 x 107 cm. Medium used – spray paint on to canvas. Limited run of 35 archival artist print on Canson Infinity Velin Museum Rag, 315gsm, Matte. Numbered and signed.
About the Artist
Omin is a graphic artist with a 18 year history rooted in Graffiti. He graduated from Dublin Institute of Technology in 2012 with a BA Honours Degree in Visual Communications. He was the first artist in residence in Creative Spark in Dundalk where he devoted his time in the print studio producing limited runs of t-shirts, screen prints, and painted works on canvas and wood.
He has worked for a vast number of major brands and festivals both here and abroad. His studio work encapsulates the essence of graffiti with an appreciation for classic letterforms be they deconstructed or verging on the abstract. His work also explores the human figure be it photorealism or with an illustrated quality. These works often fluctuate between multiple surfaces, variations in scale and application of medium.